Call for Challenges in Electronics Applications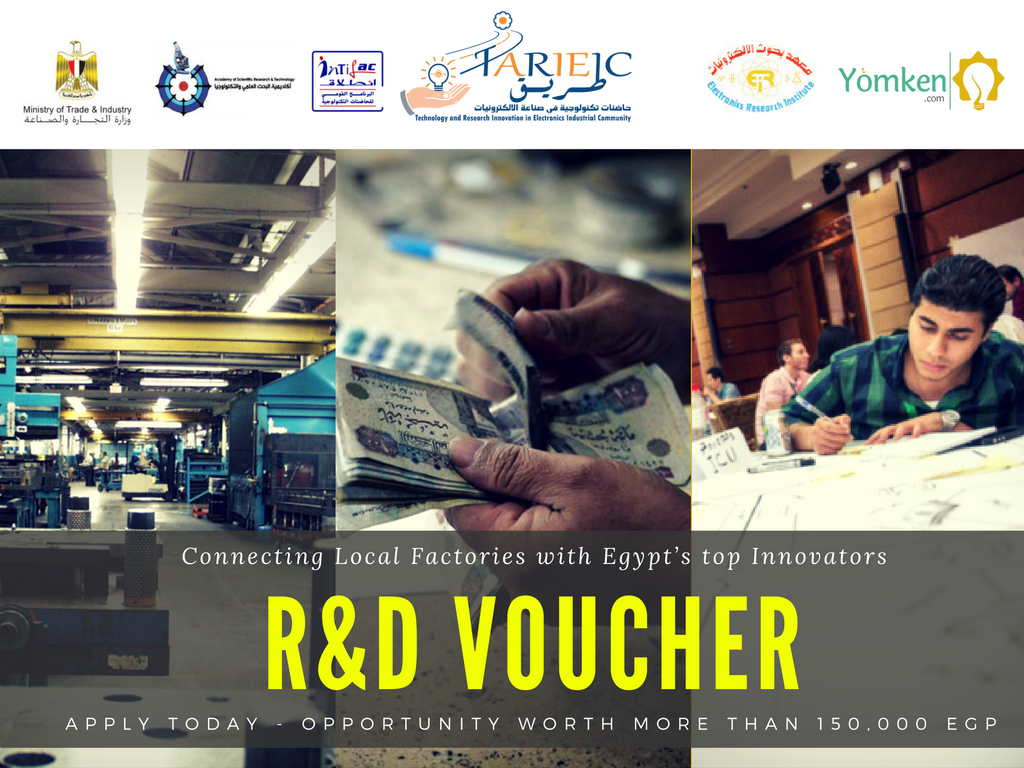 Today, your business is surely operating in a very competitive international environment, and with this Call you will be able to keep up with the worldwide technology advancement.

Factories and companies need to continuously innovate, by releasing new products & being ahead of the curve with the latest technologies, to fulfill their own production and management needs. Yet, the Research & Development (R&D) process can be lengthy, expensive, and with uncertain outcomes. By crowdsourcing R&D to highly qualified innovators, students, and researchers, many factories have reached their profitability goals in a more accessible and affordable way given their size and capacity.
In collaboration with the Electronics Research Institute (one of the largest Egyptian research entities in the Electronics Engineering field consisting of 270 researchers, 7 department and a set of centralized and specialized laboratories equipped with the state-of-the-art technologies), the Industrial Council for Innovation and Technology (ICTI) of the Ministry of Industry & Trade, and Yomken.com, the CrowdSolving Platform, today you may submit your R&D challenges and get solutions from the crowd worth up to 150,000 EGP.
How it Works?

Example of Challenges?
Here are some technologies that others have previously applied in their own factories:
Machine learning to improve the use of resources and optimize supply chain;
Process automation using smart sensors;
Cyber Security Solutions to better protect trade secrets and proprietary information in face of the ever increasing competition;
Artificial Intelligence for increased efficiency through factory automation;
RFID technologies for Inventory Tracking & Remote Monitoring.
Apply Now:
To apply for the R&D Voucher and have your technical challenge solved, please fill in the form below: