STEP ONE:
Access the Challenge page and register a new account by clicking on the "sign up" tab at the top of the page:
---
STEP TWO:
Then login or login faster by linking to your Facebook account: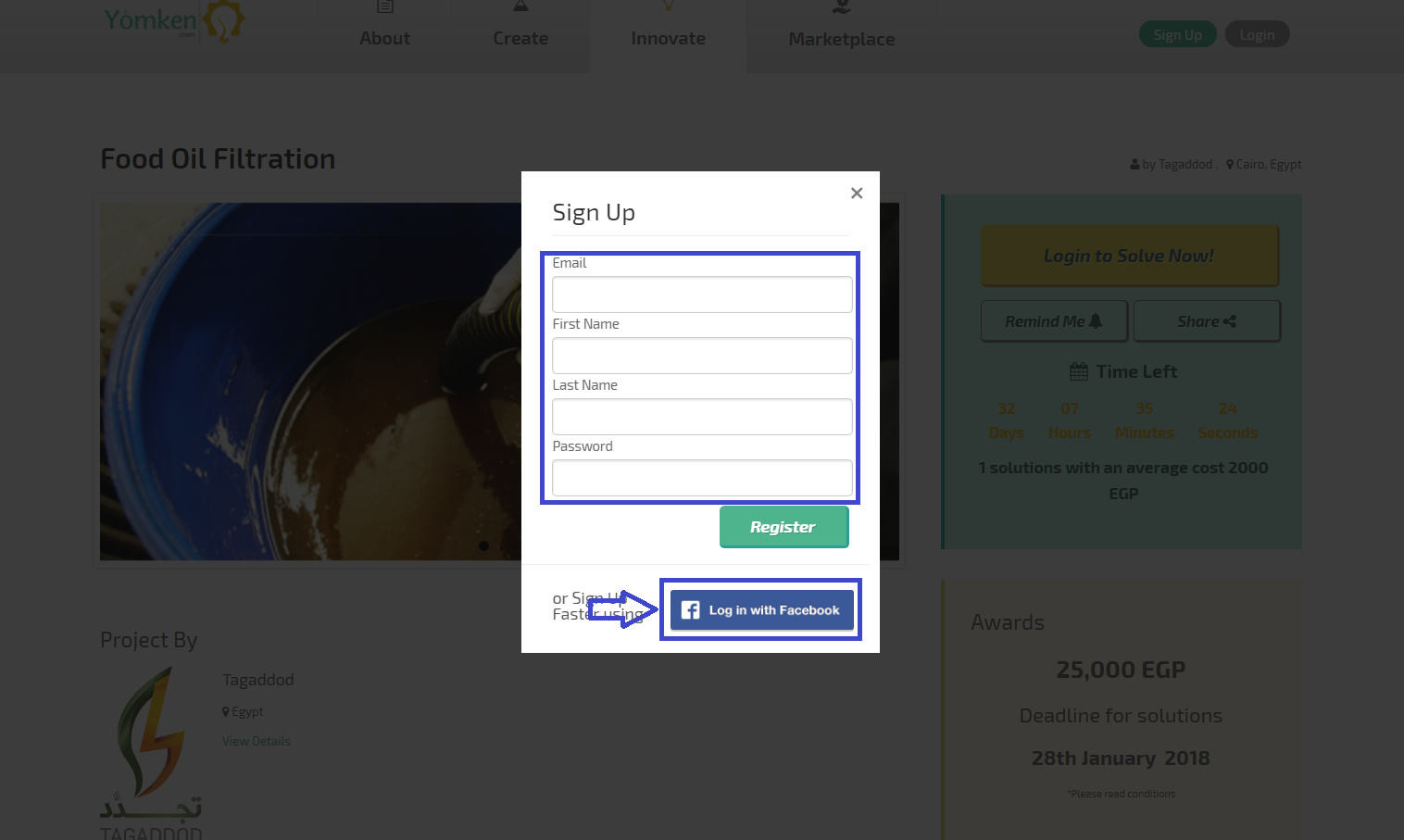 ---
STEP THREE:
After signing up, you can submit your solution by clicking "Solve Now":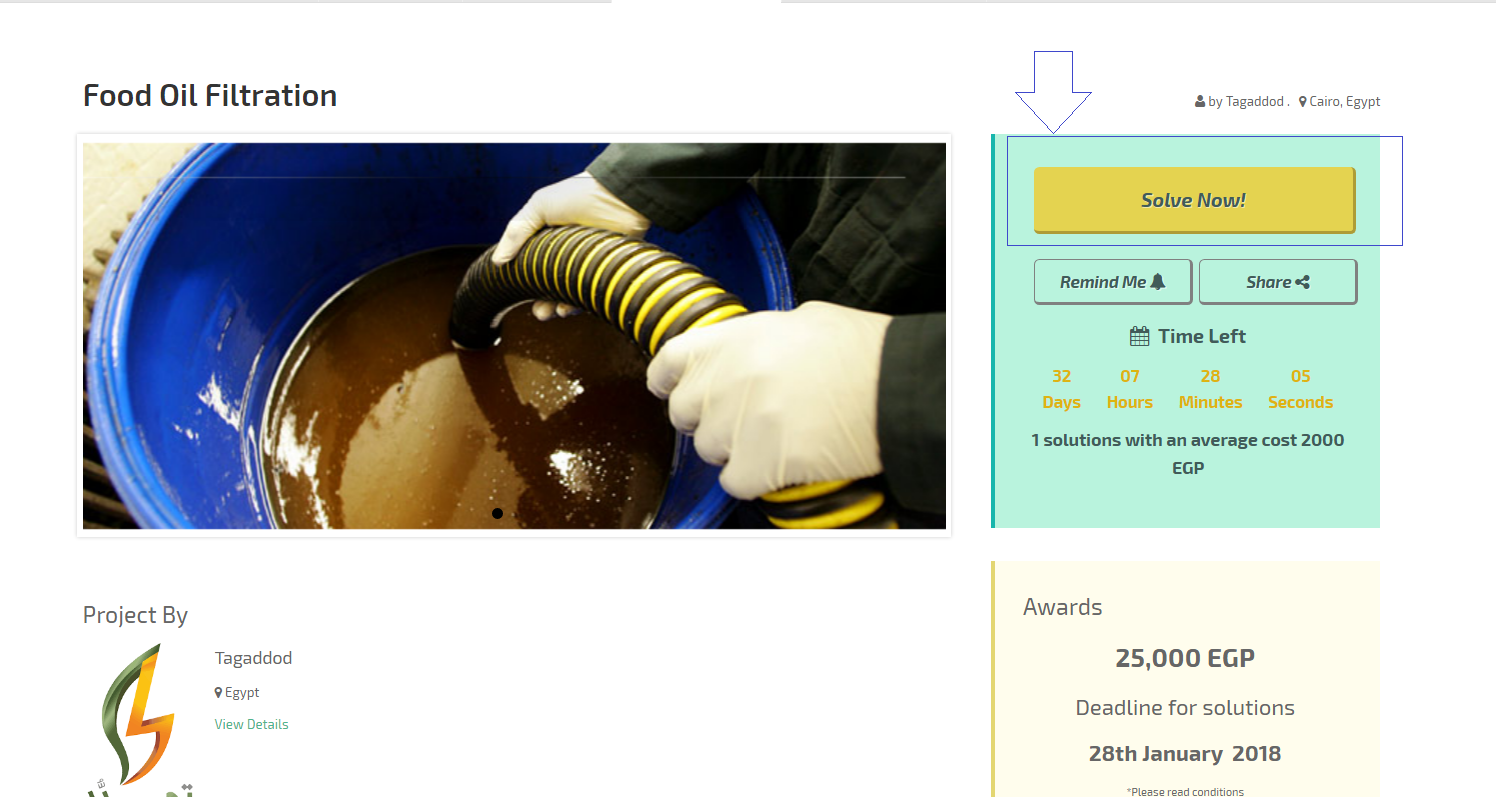 ---
STEP FOUR:
A list of the applicant's basic data will appear, please complete it carefully, and if you want to progress as a team click "Submit as Group".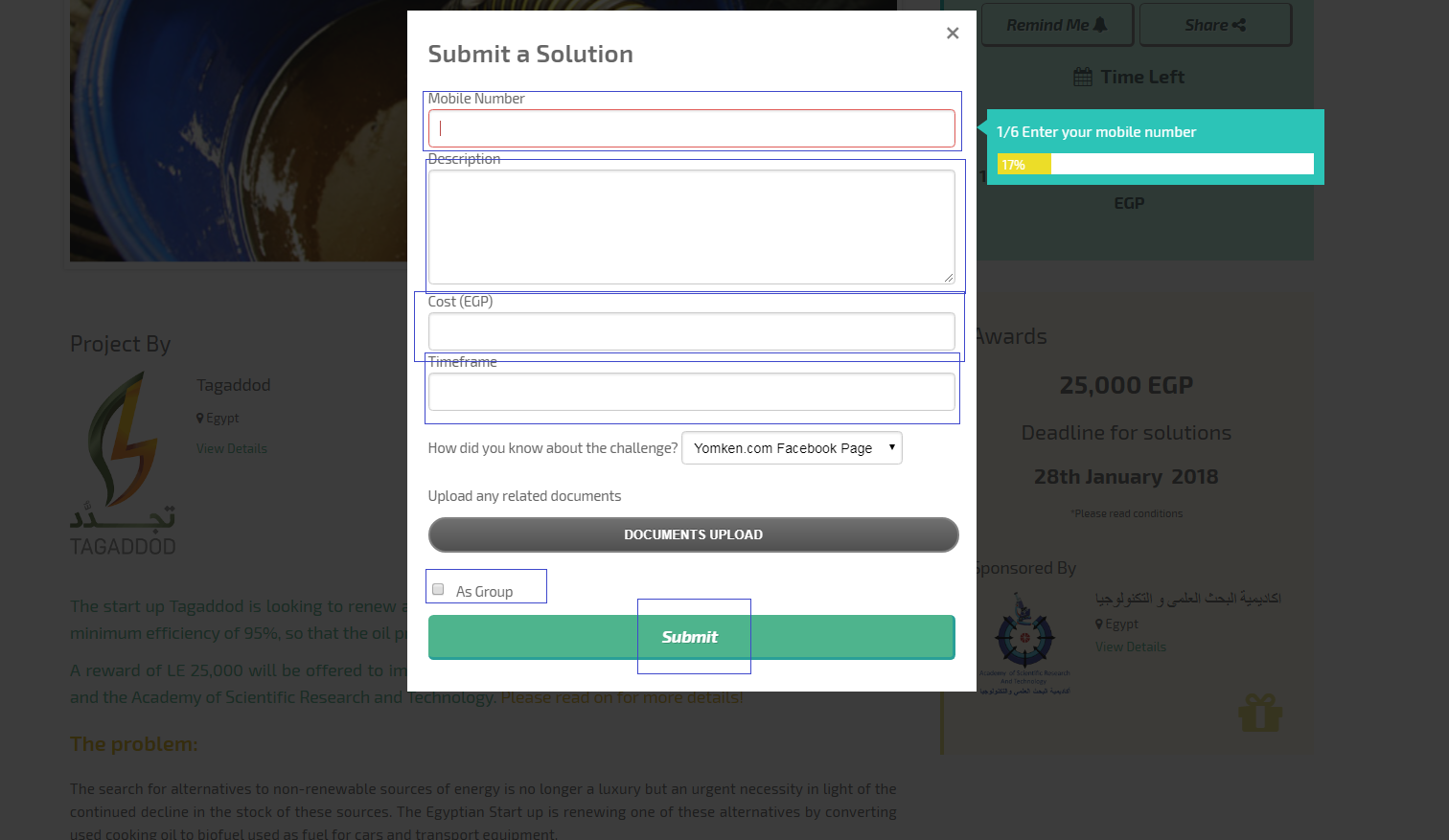 ---
STEP FIVE:
Complete the submission data, enter the rest of the team data, and if the required files are ready you can upload or upload them later and then click "Submit":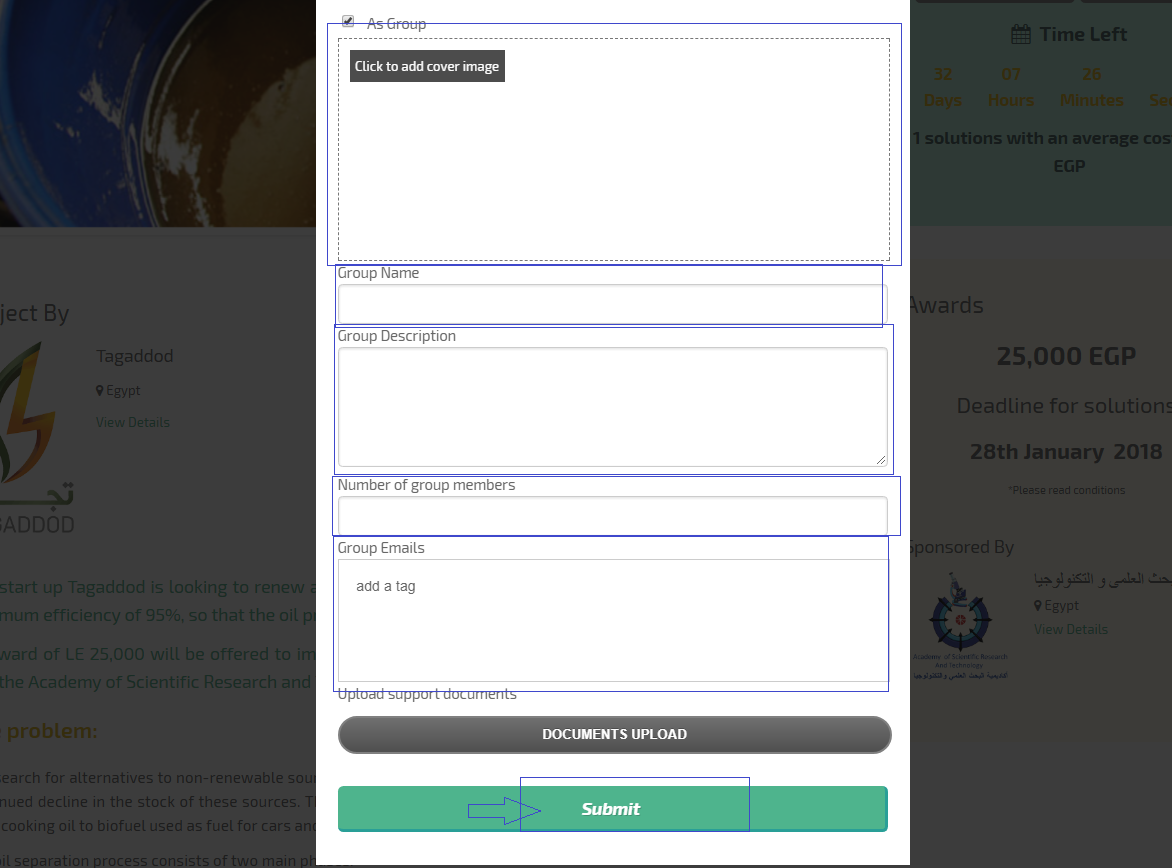 ---
STEP SIX:
Check your registered email, you will find a message in your inbox with your data, and by clicking on it: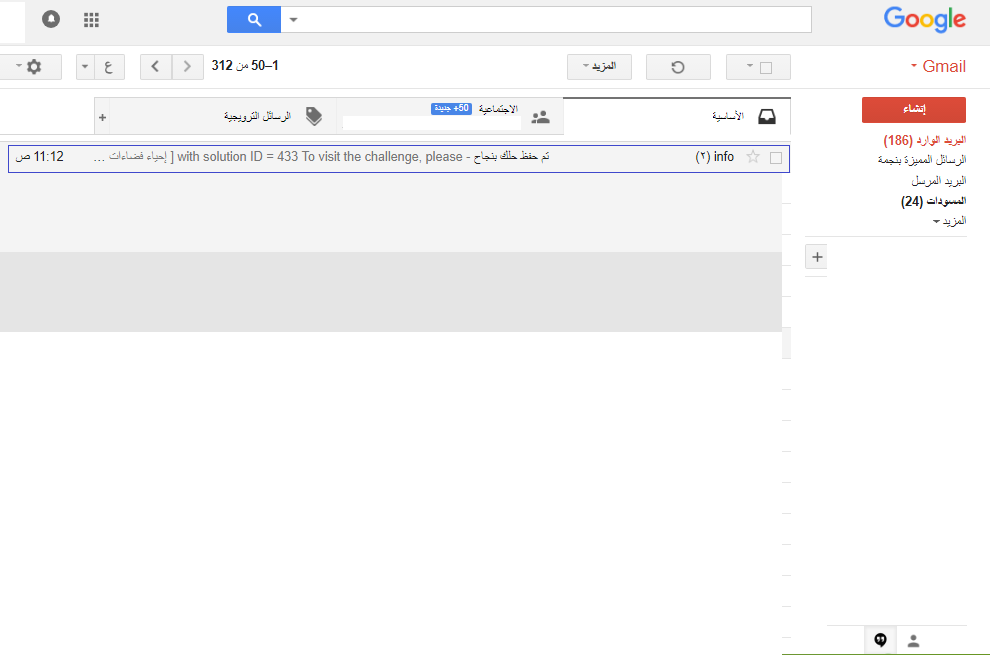 STEP SEVEN:
Your solution serial number, challenge link, and edit link will appear on your solution and your team.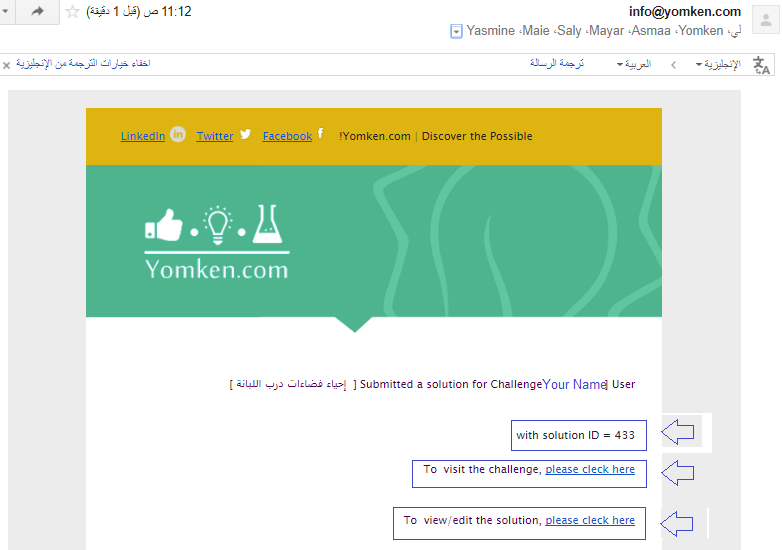 ---
STEP EIGHT:
If you click on Edit solution you can add or delete and upload the required files, Finally good luck for you and your team.